Thinking of Hiring Minors? Read This First!
This is a quick reference guideline with links to resources for hiring minors in the Columbia River Gorge (Oregon and Washington states).
Note: this is NOT legal advice! We are not lawyers. Consult your Human Resources or employment law advisor before employing minors.
Overview
Employing minors, persons under the age of 18, can be a very rewarding endeavor for your business. They provide seasonal, just-in-time help and oftentimes are easy to train as they're eager to learn. Developing new skills and helping young people get work experience can also leverage your reputation as a quality employer and develop loyal employees.
Legally, there are a few extra steps to employing minors which sometimes dissuades employers. You do have to be extra aware of Minor Labor Laws and best practices that apply to hiring individuals under the age of 18. Minor work is an area of employment law that is strictly enforced. If violated, the company could be subject to heavy fines, loss of their minor work permit, and the risk of endangering public perception.
Below are links to obtaining Minor Work Permits and the process involved for both Oregon and Washington State, as well as the relevant laws and regulations that apply to workers between the ages of 14 and 18:
Oregon State:
Your business must apply for, receive, and display a Minor Work Permit
You must be compliant with the relevant content of this page: BOLI : Minor Workers : For Employers

Laws Protecting Minor Workers (Wage, Meals and Breaks, Adequate Work and Working Hours). These are not suggestions, they are hard and fast laws that are non-negotiable.
Forbidden occupations and job duties for minors
Washington State:
Interviewing and Hiring Minors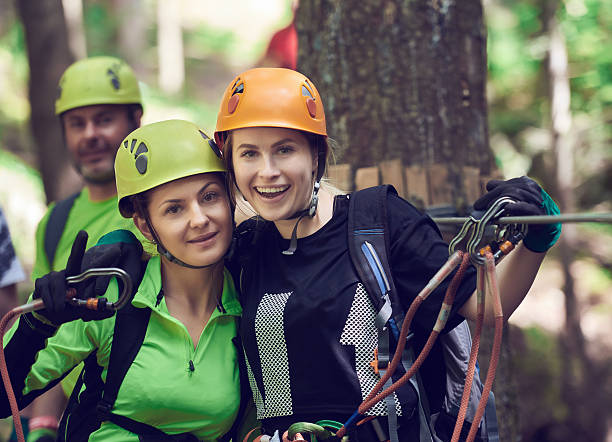 The interview is your chance with any candidate to set expectations and the tone of someone's working relationship with you and the company. With Minors, you are taking into account that this is someone's first time experiencing the process.
Here are some tips to helping the interview and hiring process for both the employer and under 18 candidate:
Interview

Adjust interview questions to accommodate no work experience. Ask questions about their school activities, volunteer or community involvement, sports, etc.
Under 18 is OK to discriminate based on age, so you can ask them to verify their age (Oregon requires it) and make a hiring decision based on age. Minors are still protected from discrimination for all other protected classes though (disability, ethnicity, gender, etc).

Clear Communication for Job Offer: If you are going to offer a minor a job, we reccomend putting in writing the following items (preferably print off so they can take it home and e-mail so both parties have record). A written job offer is reccomended for any candidate of any age, but especially Minors – avoid verbal job offers. Be sure to include:

Job description
Schedule
Wage, position title, hours, seasonal/year-round, full time/part time
Contingencies
Minor work permit, including their schedule requirement and the employer's commitment to meals and breaks
Contact information for any questions or concerns
Supervising Minors
It's extremely important to train your manager or supervisor on minor-specific regulations. How many breaks they need, when they need those breaks, scheduling restraints, how to coach and train minors, etc. If you have a manager or supervisor that is not comfortable leading minors, address this before you hire minors.
Job Expectations: Again, Clear Communication: Review with your new hire the expectations of the job. Remember, this is their first time experiencing the world of work. Make no assumptions that they understand ettiqute around reliability, showing up on time, how to put in notice of quitting, etc.
Who is their main point of contact on what days?
Call in procedures – who to call, how to call, when to call
Reliability – how many times can they be late or absent? What are the consequences?
Who they can ask for help if you are not available to help – be sure to introduce them to someone who is like them who can get them the help and resources they need (Woman, Spanish speaking, another reliable young person, etc)
If they need to adjust their schedule or quit the job – how much notice you need, that it's OK to bring up this and here's how, etc.
How to record time and get adjustments for time
How they get paid and who to talk to about pay if there's issues,
How to ask for a break while working – make it OK to do this
Make it abundently clear that they can turn down an offer to work with no retaliation. Minor should be the LAST individuals you ask if they want to pick up extra work. Overworking minors should always be avoided.
Who they can turn to if they have an issue with a coworker,
Expectations on how to behave professionally
During Employment
Second chances and opportunities to learn are good! – but too much leniency will only result in sending the message that some behaviors are OK.
If there are issues, circle back to your written, established expectations – schedule, job functions, etc.
Parent involvement – Under 18 is OK for a legal guardian to ask about pay, help with W4, etc. Continue to help the minor build tools to navigate their employment themselves.
Don't shy away from conversations with minors! Form good relations, ask them how things are going, offer to help, etc.
Always reinforce and reward good behavior!
Always catch them doing things right!